Chris, Jennie
-n- Cooper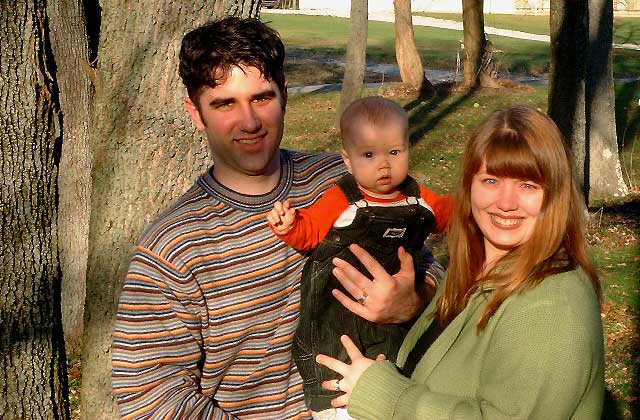 Our front yard
Thanksgiving 2001
Chris, Jennie & Cooper still live in Pittsburgh. In 2001, Chris was promoted to Senior Marketing Research Manager in a research company in Pittsburgh.
Jennie has completed her Master's Degree at Duquense University and is an Educator in the Children's Studio for the Carnegie Museum of Art.
Their "BIG" news, 2001 . . . they had their first baby, Cooper Henry, May 6, 2001. .
. . . . and for 2002. . . they bought a really cute house in Forest Hills, Pa.
 
Links
 
---